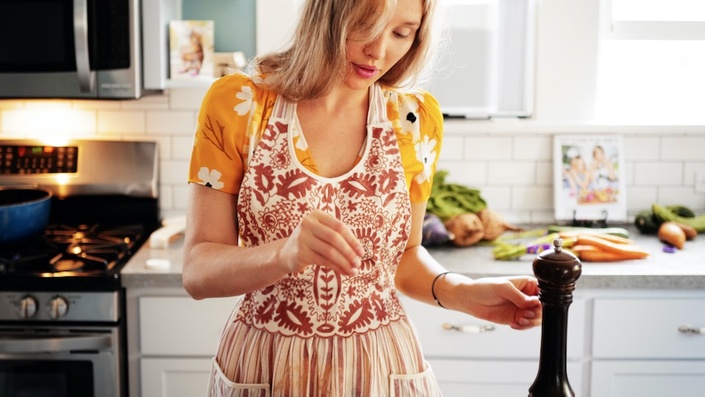 NOURISHING KITCHEN MASTER CLASS
Feed Your Family, Look Your Best, and Experience Optimal Health with my 8-part Nourishing Kitchen Master Class!
Watch Promo
Enroll in Course
Transform Your Health and Feel Your Best

Do you experience skin issues or dull skin, stubborn weight, painful periods, infertility, low energy or motivation, bloating, food unhappiness and/or....?
Your health is directly related to the foods you're eating and to the foods you're not eating! Yes, YOU can solve your own health problems with FOOD. How cool is that?
Join Gretchen in this Nourishing Kitchen Master Class and you'll learn how to EAT and PREPARE foods that not only provide you with Optimum Health, but also make you feel and look your very Best!
Start Your Physical and Mental Transformation
Whether you're a newbie to cooking or a cooking expert, the Nourishing Kitchen Master Class is designed to open your eyes to an exciting world of nutrient dense food and properly prepared meals.

You'll be taught step by step how to change your food habits. These newfound habits will transform your health and have you looking your best.

Students have direct access to Gretchen! This Master Class includes 33 video lessons that cover the most important pillars of utilizing food as thy medicine.
From CAFO vs. pasture meats, sourcing quality foods, recognizing red flag ingredients and setting your pantry and fridge up for success, to proper nut, grain and legume preparation and making nourishing meals, you'll walk away with a full understanding of why the quality of your food and how you prepare it is life-important!
Your Instructor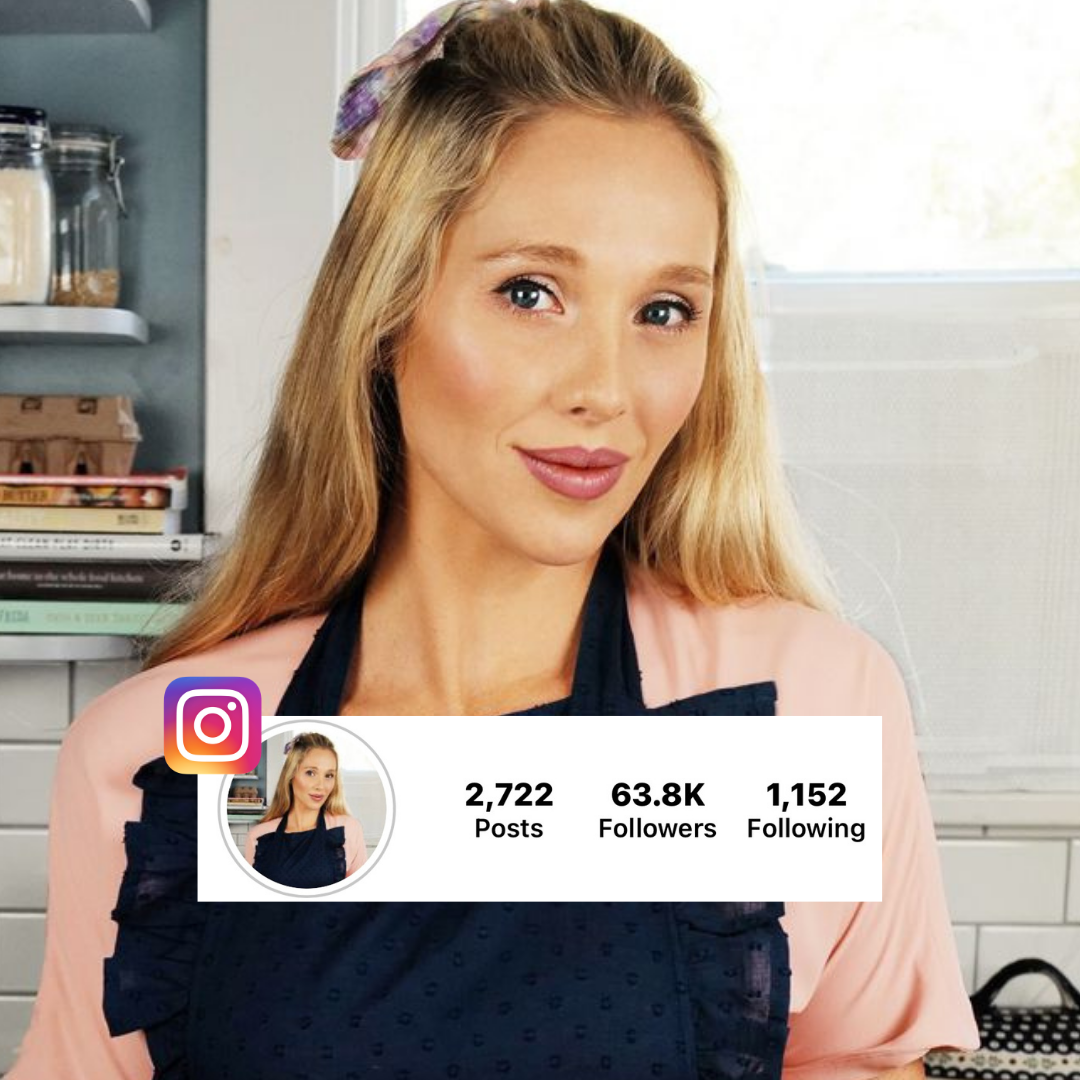 Gretchen is paving the way for families to have Optimal Health through Real, Nutrient Dense foods. She has amassed over 60K followers on Instagram for her inspiring nourishing cooking leadership.
As a Mother of three, Gretchen enjoys making delicious and healthy foods, growing her own fruits and vegetables, raising backyard chickens, painting, playing tennis, piano, and so much more.
Try making Gretchen's Healthy Banana Bread!

Gretchen Walks You Through Her EXACT Process
Watch Gretchen make some of her favorite, go-to meals and kitchen staples! Collagen-rich and beautifying bone broth, anyone?
In this Master Class, you'll learn Gretchen's recipe for success!
Find out how she decides what to make, her recipe book philosophy, where she sources her ingredients, the tools she uses, and some of her best cooking hacks and kitchen secrets.
After taking this Master Class, you'll be able to implement Gretchen's Nourishing Kitchen Method immediately.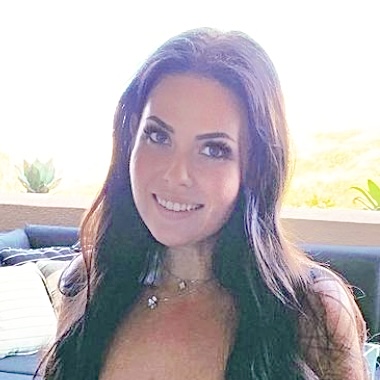 "OK seriously mind blown! I can't wait to throw away all my condiments tomorrow and slowly start to restock. Honestly, life changing. I can't thank you enough for this. I swear everyone needs to see this course!"
- Jessica A., Nourishing Kitchen Master Class, Former Student
Learn How to Take Control of Your Food Supply Today!

Gretchen dives deep into the profound impact that food has on our health, how we feel, and how we look.
You'll learn the difference between real and fake foods, how to source your food, as well as how to prepare foods for optimal well-being.
In this 8-part series, you'll learn the EXACT steps to nourish your body and feel and look your absolute best!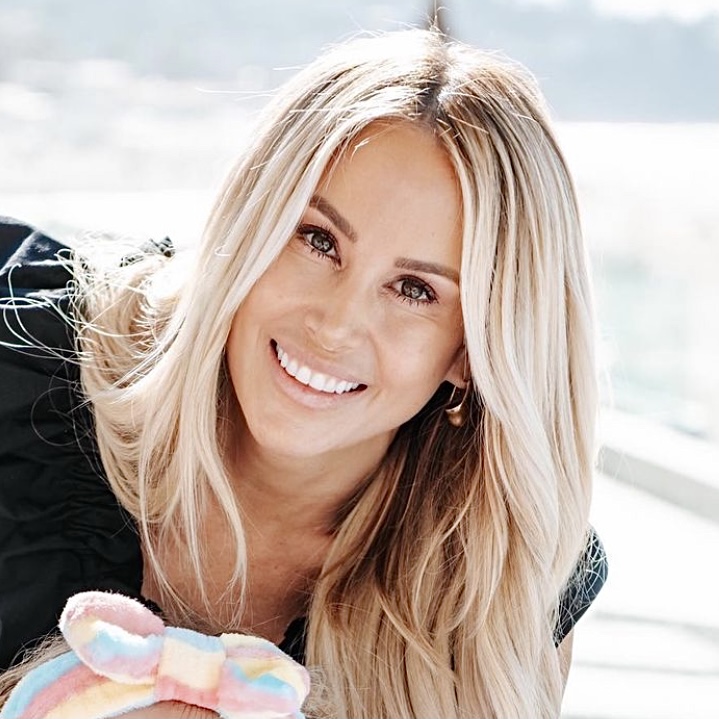 "Currently, I already cook a lot and enjoy it, but I can't wait to change some important things to be a lot healthier...already wishing I had done this sooner. THANK YOU, I really believe in what you're doing and hope lots of ppl out there listen so we can have a happier, healthier society, generation to generation."
- Heidi D., Nourishing Kitchen Master Class, Former Student
The Kitchen is Fundamentally the Most Important Room in the House
The Nourishing Kitchen Master Class will change how you think about food. It will change how you view cooking. And it will change how you purchase food.

Instead of overwhelming students with difficult to understand nutritional information, Gretchen gives the bigger picture about our food supply and how it relates to your health.
You'll learn about subjects the industry giants and big brands don't want you to know...
Lectures are taught with video that you can easily watch on any mobile device, tablet or computer. This 3-Hour Master Class can be taken at your own pace. Scroll down to view the Nourishing Kitchen Master Class Curriculum.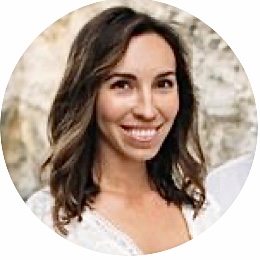 "I'm having the best time cooking in my kitchen and making nourishing food from taking your course!"
- Alexia P., Nourishing Kitchen Master Class, Former Student

The Nourishing Kitchen Master Class Puts YOU in the Driver's Seat
After taking the Nourishing Kitchen Master Class, you will be a changed person. Your eyes will be open to the atrocities of our food system and how to rise above them.
You will question menus. Analyze packaged foods. You will scout out Real Food. You will advocate for your health through the foods you consume.
Remember, your health is directly related to the foods you eat and to the foods you don't eat. Optimal health, vitality, and beauty all start in the Kitchen. Welcome to Gretchen's Nourishing Kitchen Master Class.
Course Curriculum
SECTION 1: WELCOME
Available in days
days after you enroll
SECTION 2: SOURCING REAL FOODS
Available in days
days after you enroll
SECTION 3: SAY "BYE BYE" TO FAKE FOODS
Available in days
days after you enroll
Frequently Asked Questions
When does the course start and finish?
The course starts right when you purchase it! You can take at your own pace, whenever you want.
How long do I have access to the course?
After enrolling, you have unlimited access to this course for the lifetime of the course. Course is available across any and all devices you own.
What if I am unhappy with the course?
Please send us an email within 15 days of purchasing if you are unsatisfied with your purchase. In your email, please explain why you are unhappy with the course. Because this is digital content, you will need to request a refund before finishing the course. After viewing Section 3 or a later Section, we will not be able to provide full refunds.
How can I feel better about investing in the course?
Easy! First, you'll end up saving money on groceries and food shopping after taking this Course. You'll no longer buy the wrong foods that add to your grocery bills. You'll only be purchasing foods that are nutrient dense and benefit your health. Second, there is a monthly payment option that makes investing in this Course very doable. One monthly payment is the price of a new pair of sneakers. How's that for improving your health and beauty for the rest of your life? The price of a pair of sneakers for your health and beauty? Count me in :)
What will I learn in the course?
This course will enable you to recognize, source, and prepare foods that benefit your health, energy levels and beauty. You'll receive the tools needed to feel confident in your kitchen and to make your very own Nutrient Dense meals. You'll get Gretchen's exact process -- How she decides what to make, if and how she uses a recipe, the ingredients she uses and where to source them, pantry and fridge walk-through, and the tools she uses to make nourishing meals. Gretchen shares her cooking hacks and secrets with you in her 8-part Master Class. You'll learn her recipe to success!
How will the course help me?
This Course will change how you think about food. It will change how you view cooking. It will put you in the Driver's seat. Most importantly, this Course will CHANGE your life and your family's life on a deeply nourishing level. Optimal health, happiness and beauty await. It all begins in your kitchen.
How much does the course cost?
The course is $250 or 3 monthly payments of $89.
Is there a bunch of reading material in the course?
Absolutely not! The course is broken up into 8 sections, with each section consisting of a concise VIDEO lectures. in addition, video lectures may be accompanied by a printable document that outlines takeaways from the lecture. You will be able to print all course materials so that you have access to important information when you need it.
Will I be able to cook like Gretchen after taking the course?
You will be given the tools, knowledge, tips, and sources that Gretchen uses everyday in her Nourishing Kitchen. In Section 7, Gretchen will walk you through how she makes several meals and kitchen staples in her very own kitchen. Collagen-rich bone broth is on the list! The recipes she has chosen to make with you play a large part in her Nourishing Kitchen and will give you the jumpstart you need. You will walk away with the confidence to make these exact recipes in addition to the meals of your choice based on what she teaches in this section.
Is the course hard?
No way! This course was created to be easy and enjoyable to take. Each lecture is taught in VIDEO format, so all you have to do is click play, listen, and watch. You can watch from your computer, tablet, or phone anywhere you want. You can take the course at your own pace. In addition, you'll be able to view or print accompanying course documents so that you can easily refer back to hard-to-remember information when you're at the farmer's market or making food in your kitchen.
Who should not take the course?
If you feel amazing, have tons of energy, don't take medications, and know how to prepare foods the way our ancestors did for thousands of years...you may not need this Course. If you feel like you are already an expert when it comes to sourcing high quality, nutrient-rich foods or if you already prepare meals everyday with confidence using all the best ingredients...you may not need this Course. If your pantry and fridge are perfectly stocked for success or if you can whip up a NUTRIENT-DENSE meal with EASE and CONFIDENCE at the drop of a dime...you may not need this Course. Nevertheless, this Course may be the refresher that you need if you're feeling a lack of creativity and passion, or if you can't properly prepare foods that taste DELICIOUS. This Course provides beginner and advanced cooks with fundamental, yet life-important information pertaining to food, ingredients, sourcing, preparation, and mindset.
Can I sign up for course whenever I want?
No, course will only be open for enrollment during certain periods. New students can sign up right now.